First released in 2016, THE KING OF FIGHTERS XIV returns with a special ULTIMATE EDITION! This version contains ALL Character and costume DLC, so get ready and play through a roster of 58 fan-favorite SNK characters--the biggest in any KOF game ever! This is the true final chapter before THE KING OF FIGHTERS XV begins.

BLUE MARY / RYUJI YAMAZAKI / WHIP / OSWALD / VANESSA / HEIDERN / NAJD / ROCK HOWARD

CLASSIC KYO / NIGHTMARE GEESE / ATHENA ASAMIYA KOF '98 / SHUN'EI KUNG-FU SUIT / NAKORURU KAMUIKOTAN GIRLS' SCHOOL UNIFORM / CLASSIC IORI / KULA SUNDRESS / MEITENKUN PAJAMAS / SYLVIE LITTLE RED RIDING HOOD

v



【 Information 】
Title: THE KING OF FIGHTERS XIV ULTIMATE EDITION
Included Content: BASE GAME / 8 DLC CHARACTERS / 10 DLC COSTUMES / 10 PlayStation®4 Themes
Genre: Versus Fighting Game
Players:1~2 Local (2~12 Network)
Platform : PlayStation®4
 
Release Date:
North America region January 20th, 2021 (Digital Ver.)
Europe region January 7th, 2021 (Digital Ver.) / This Spring (Physical Ver.)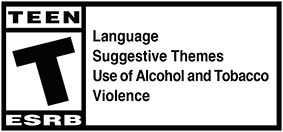 *The product codes for the PlayStation®4 themes are printed on a pamphlet and can be found inside the case for the physical version.
*Product codes will become invalid once service for the downloadable content is over.
*The console must be connected to the internet when activating the codes. Additionally, users must have an active Sony PlayStation account.