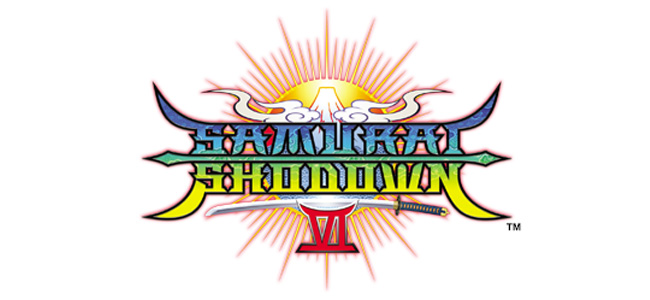 SAMURAI SHODOWN VI for PlayStation®4
launches on the PlayStation Store as part of the "PS2 Games" initiative!
SNK PLAYMORE CORPORATION (Corporate HQ: Suita-city, Osaka, Japan, Company President: Koichi Toyama) is proud to announce the release of SAMURAI SHODOWN VI on PlayStation®4 via PlayStation® Store!
The culmination of the SAMURAI SHODOWN series
SAMURAI SHODOWN VI is the culmination of the SAMURAI SHODOWN series and now returns to PlayStation®4! With a large cast of returning characters and some new faces introduced as well, the game features a whopping 52 playable characters! SAMURAI SHODOWN VI features a new "Spirit Select" system, which allows players to select their favorite fighting style from a total of 9 "Spirits." Players can create their own customized "Spirit" as well. The game also includes some special options such as the ability to switch character voices between classic voices and new voices. This release also features "Trophies" functionality. Stay tuned for more future announcements as part of this "PS2 Games" initiative!
SAMURAI SHODOWN VI Gameplay Trailer
SAMURAI SHODOWN VI Store Page(PlayStation®Store)
INFORMATION
Title

SAMURAI SHODOWN VI

Release

November 22nd, 2016

※ for the SIEE region, this title will be released from November 25th, 2016

Genre

2D Versus Fighting

Platform

PlayStation®4

Retail Form

Download Only

Retail Price

$14.99

ESRB

 TEEN
 

Copyright info

 ©SNK PLAYMORE CORPORATION ALL RIGHTS RESERVED. 

*All company and product names are trademarks or registered trademarks of their respective company.