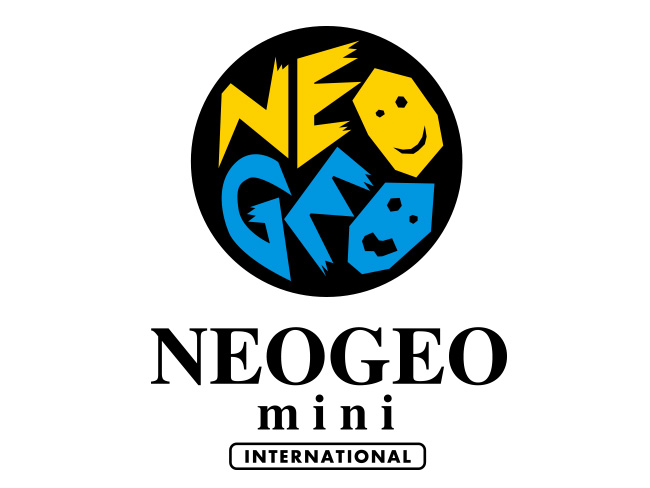 NEOGEO mini INTERNATIONAL
is available for pre-order in Europe!
SNK CORPORATION (Corporate HQ: Suita-city, Osaka, Japan, Company President:Koichi Toyama) is proud to announce that the NEOGEO mini INTERNATIONAL, a video game console celebrating the 40th Anniversary of SNK's brand, and its accesorries such as the NEOGEO mini PAD, NEOGEO mini HDMI cable, and NEOGEO mini Character stickers will all be available for pre-order starting from September 10th, 2018 (JST) via the following stores.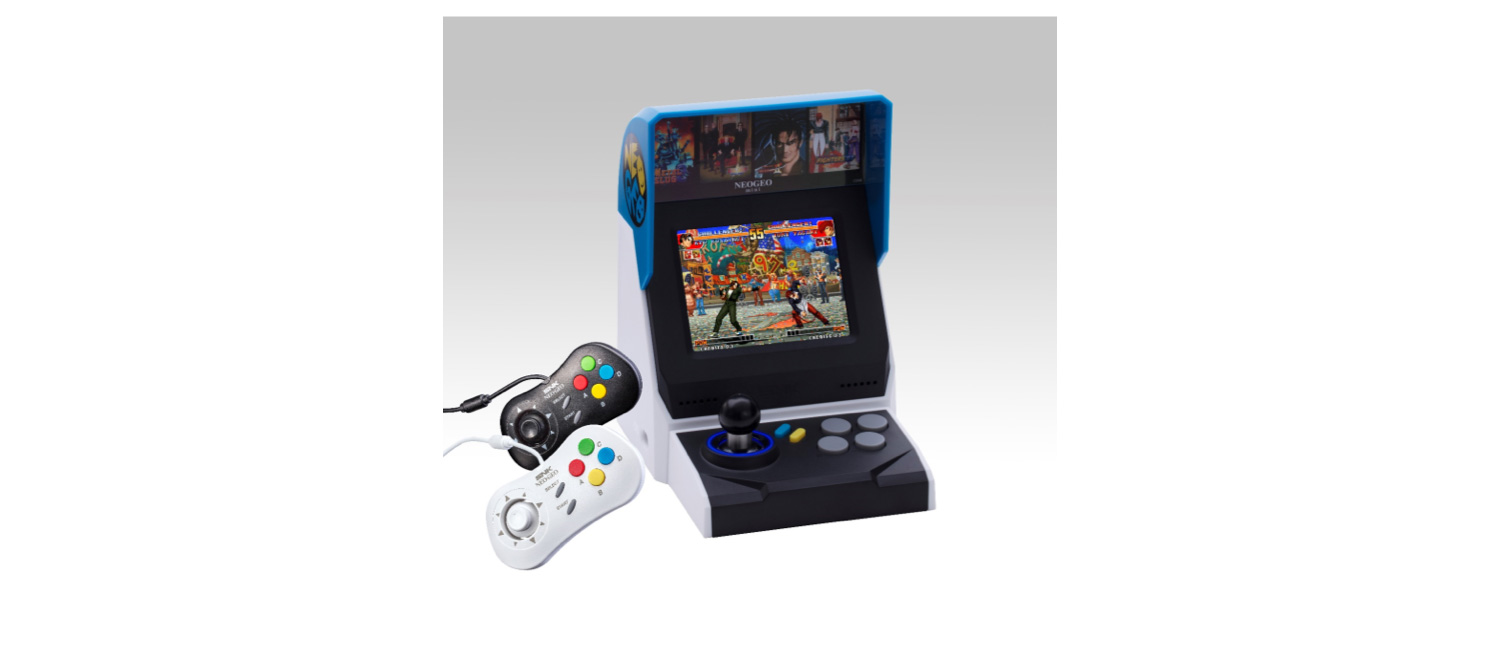 What is NEOGEO mini?
The NEOGEO mini is a video game console, which will include 40 nostalgic titles from the NEOGEO system, which made its debut in 1990. This console will feature a 3.5 inches display, meaning the games can be enjoyed with no need to connect to a TV or monitor!
We hope you look forward to enjoying the NEOGEO mini along with its legendary and popular NEOGEO titles.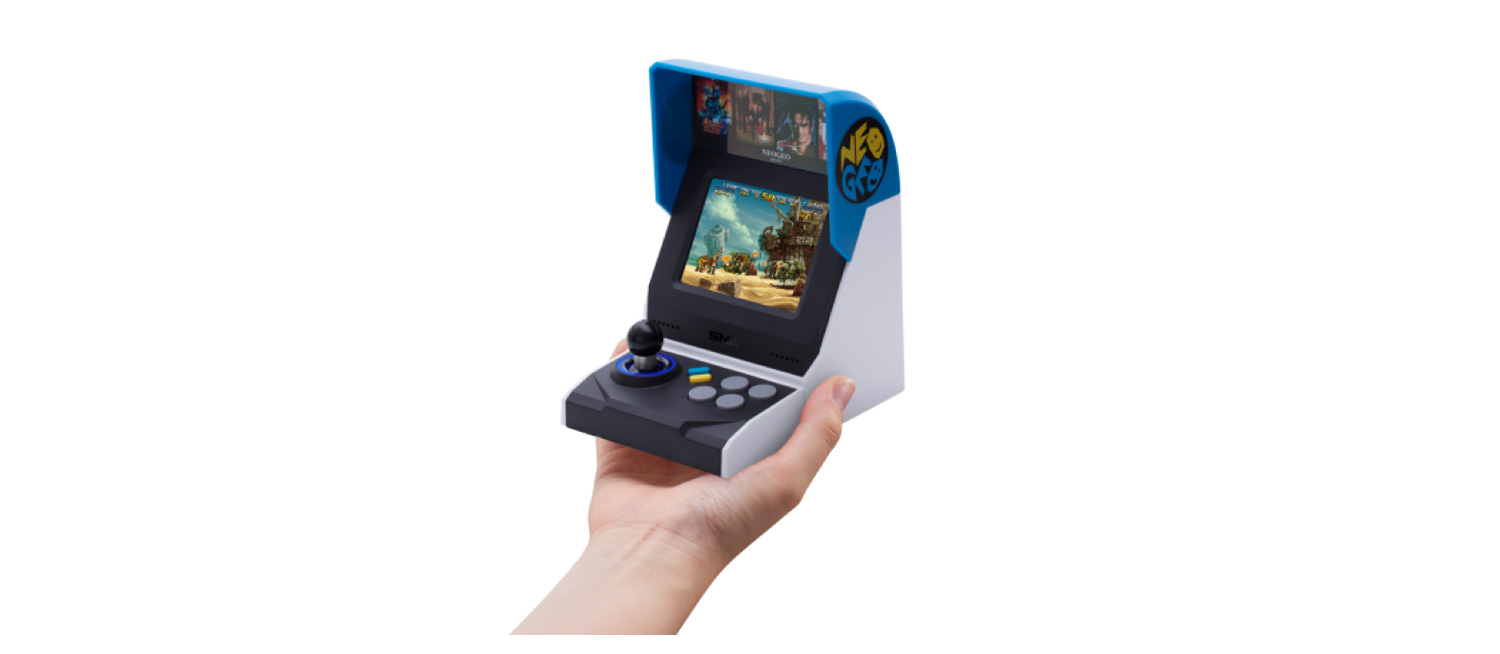 About NEOGEO mini INTERNATIONAL
In contrast to the NEOGEO mini, which faithfully reproduces the original NEOGEO arcade cabinet that was introduced in Japan in 1990, the NEOGEO mini INTERNATIONAL has adopted a simple and modern design in black, white and blue colors. 14 of the 40 titles in the INTERNATIONAL ver. will differ from the original NEOGEO mini, with a variety of action games added. It will include the same basic features as the original NEOGEO mini.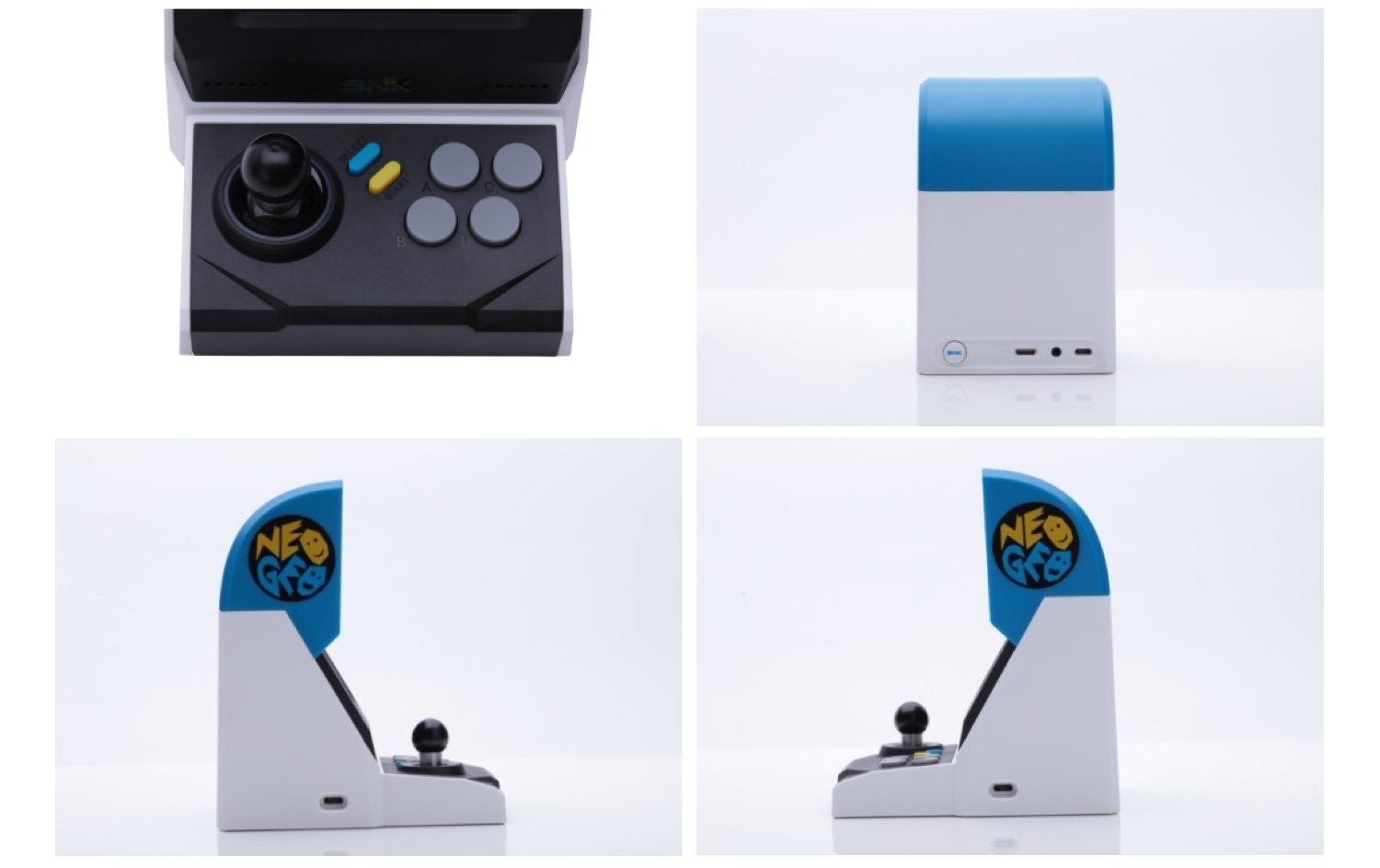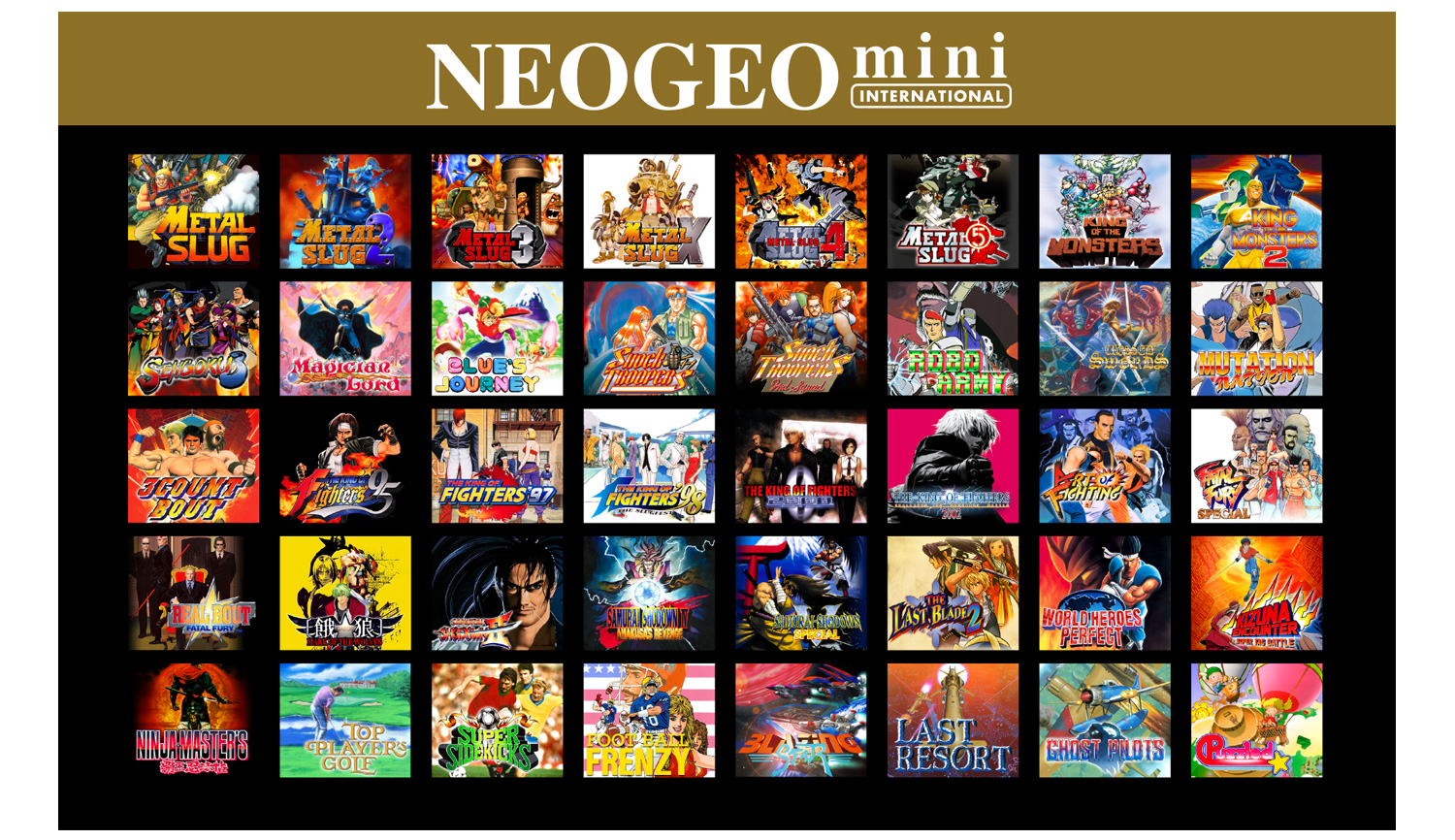 The Stores for Pre-Order and Contact Information
UK: The Accessory Outlet (info: customerservices@accessoryoutlet.co.uk )
Germany: Worldwide Distribution GmbH (info: Customerservice@worldwidedistribution.de )
France: Just For Games(info: web@just-for-games.com )
Italy: Gstone(info: Serviceneogeomini@onewaym.it )
Spain: Shine Star S.A (info: jitain@shinestar.es )
INFORMATION
| | |
| --- | --- |
| Product name | NEOGEO mini INTERNATIONAL |
| Number of titles | 40 titles |
| Display size | 3.5 inches |
| Size and weight | W108mm x D135mm x H162mm /390g |
| Accessory | Power supply cable (2m / USB Type C) *AC adaptor will not be included |
| Connection terminals | HDMI terminal (Input for TV monitor), a headphone terminal, 2 external controller terminals |
*All in-game screenshots displayed are work-in-progress and are not final. 
*Please note that design, and specifications might be changed with no prior announcement.
©SNK CORPORATION ALL RIGHTS RESERVED.