120FPS Achievement Unlocked!

SAMURAI SHODOWN comes to Xbox Series X|S on March, 16th, 2021!

Smart Delivery also enabled!
SNK CORPORATION (Corporate HQ: Suita-city, Osaka, Japan, Company Chairman and President: Ge Zhihui) is proud to announce the launch of SAMURAI SHODOWN (Currently available for PlayStation®4/ Xbox One/ Nintendo SwitchTM/ Stadia/ and the Epic Games Store) on the next-gen consoles Xbox Series X|S coming March, 16th, 2021! 

The Xbox Series X|S make their way to the bloody battlefield!
From its creation in 1993, the SAMURAI SHODOWN series has redefined weapon-based fighting games. 11 years after its previous installment, the series welcomes in a completely new game! Always evolving, the series known for its breath-taking battles and stunning characters has been taken to new heights with amazing visuals and sound design! Pick up SAMURAI SHODOWN for either the Xbox Series X|S!
■Peerless warriors duke it out in 1700's Japan!
Joining the roster of 13 fan-favorite warriors comes 3 brand-new characters new to the story! Also, SAMURAI SHODOWN III protagonist Shizumaru Hisame joins the fight alongside GONGSUN LI from the massively popular mobile game Honor of Kings. This latest installment takes place one year before the events of the original SAMURAI SHODOWN game, where tensions are still hot in the land of the rising sun!

■A game that threads the line between suspense and thrills!
Classic Samurai Shodown concepts like the Rage Gauge, Lightning Blade, and Super Special Moves make their return! Feel your heart race as you're moments from death, only to turn the tables in one fell swoop!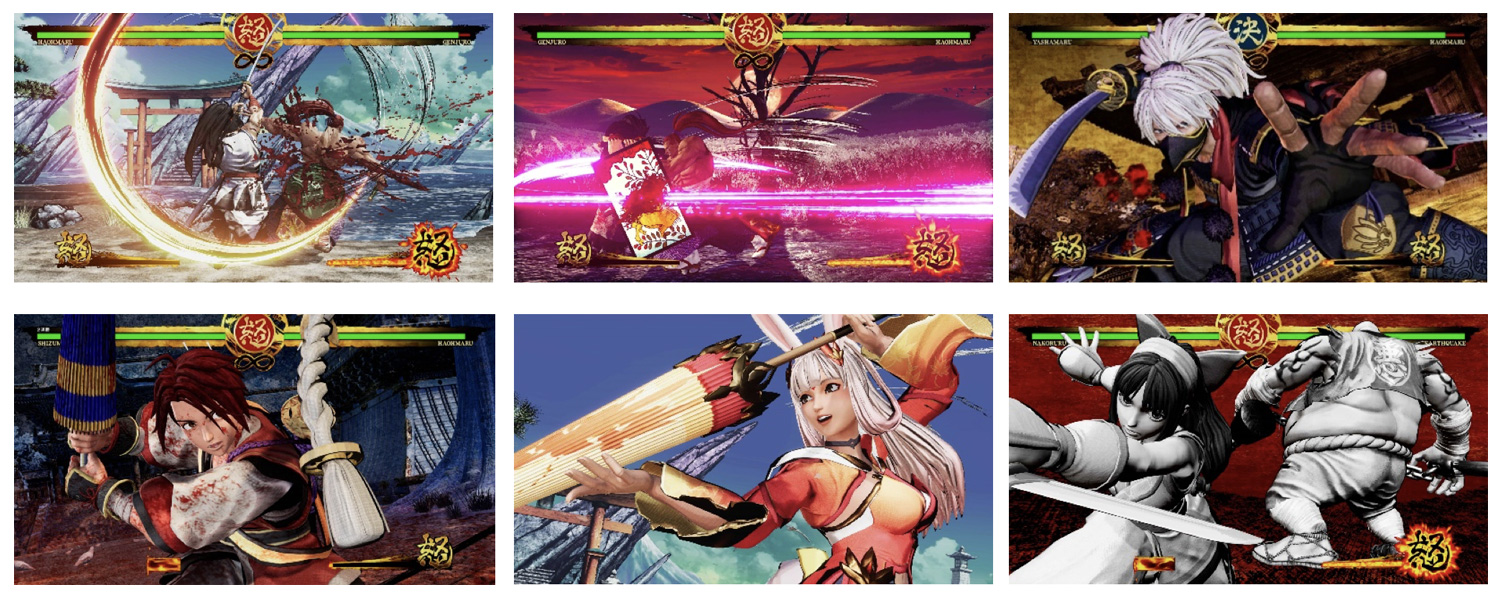 ■Thrilling new DLC characters join the fight!
Fan-favorites from previous games return as DLC! Continuing off from the DLC Season Passes 1 and 2, Season Pass 3 is slated to launch March 2021!

Features of the Xbox Series X|S
■Smart Delivery Enabled!
Own SAMURAI SHODOWN for the Xbox ONE? Feel free to play it on the Xbox Series X|S without having to buy it again! Previously purchased DLC will also transfer over as well.
■Stunning 120FPS on the Xbox Series X|S
Cut into foes like never before at a silky smooth 120FPS! The Xbox Series X|S offers an experience you need to feel to believe!
INFORMATION
Title

SAMURAI SHODOWN (Japanese title: SAMURAI SPIRITS)

Genre

Versus Fighting Game

Platform 

Xbox Series X|S (Physical / Digital)

Release Date

March 16th , 2021

Line-up/ Price

SAMURAI SHODOWN

$59.99 / €54.99 (BASE GAME: Physical / Digital) 

SAMURAI SHODOWN DELUXE PACK

$79.99 / €74.99 (BASE GAME + SEASON PASS 1:Digital) 

SEASON PASS 1

$19.99 / €19.99 (DLC character×4:Digital) 

SEASON PASS 2

$19.99 / €19.99 (DLC character×4:Digital) 

Players

1-2 Local / 2-10 Network
■Trailer
■Special video message
■Microsoft Store
https://www.microsoft.com/en-us/p/samurai-shodown-standard-ver/9nldlx8l7j99?activetab=pivot:overviewtab
©SNK CORPORATION ALL RIGHTS RESERVED. 
copyright©1998 – 2020 Tencent. All Rights Reserved.
For Honor TM & © Ubisoft Entertainment. All Rights Reserved.
* All company and product names are trademarks or registered trademarks of their respective companies.
* All in-game footage displayed is work-in-progress. Design and specifications are subject to change.