BAIKEN from GUILTY GEAR comes to SAMURAI SHODOWN on Aug 19th!
SNK CORPORATION (Corporate HQ: Suita-city, Osaka, Japan, Chief Executive Officer: Kenji Matsubara) is proud to announce the 4th Season Pass 3 DLC character for SAMURAI SHODOWN is none other than the popular warrior from GUILTY GEAR Xrd REV 2 herself—BAIKEN! Her DLC goes on sale Aug 19th, 2021.
The lone warrior BAIKEN will join as a DLC character!
 <Profile>
From faraway lands travels this vengeful warrior.
Along with her left eye and right arm, Baiken had lost everything when she was only a child. Now, shaped by that harrowing experience, she dedicates her life in tracking down the one responsible for everything—That Man. No land is too far, and no warrior is strong enough to stand in her way. With an unwavering blade and peerless sight, Baiken swears to track and cut down That Man.
CV: MAYUMI ASANO
 <Character Trailer>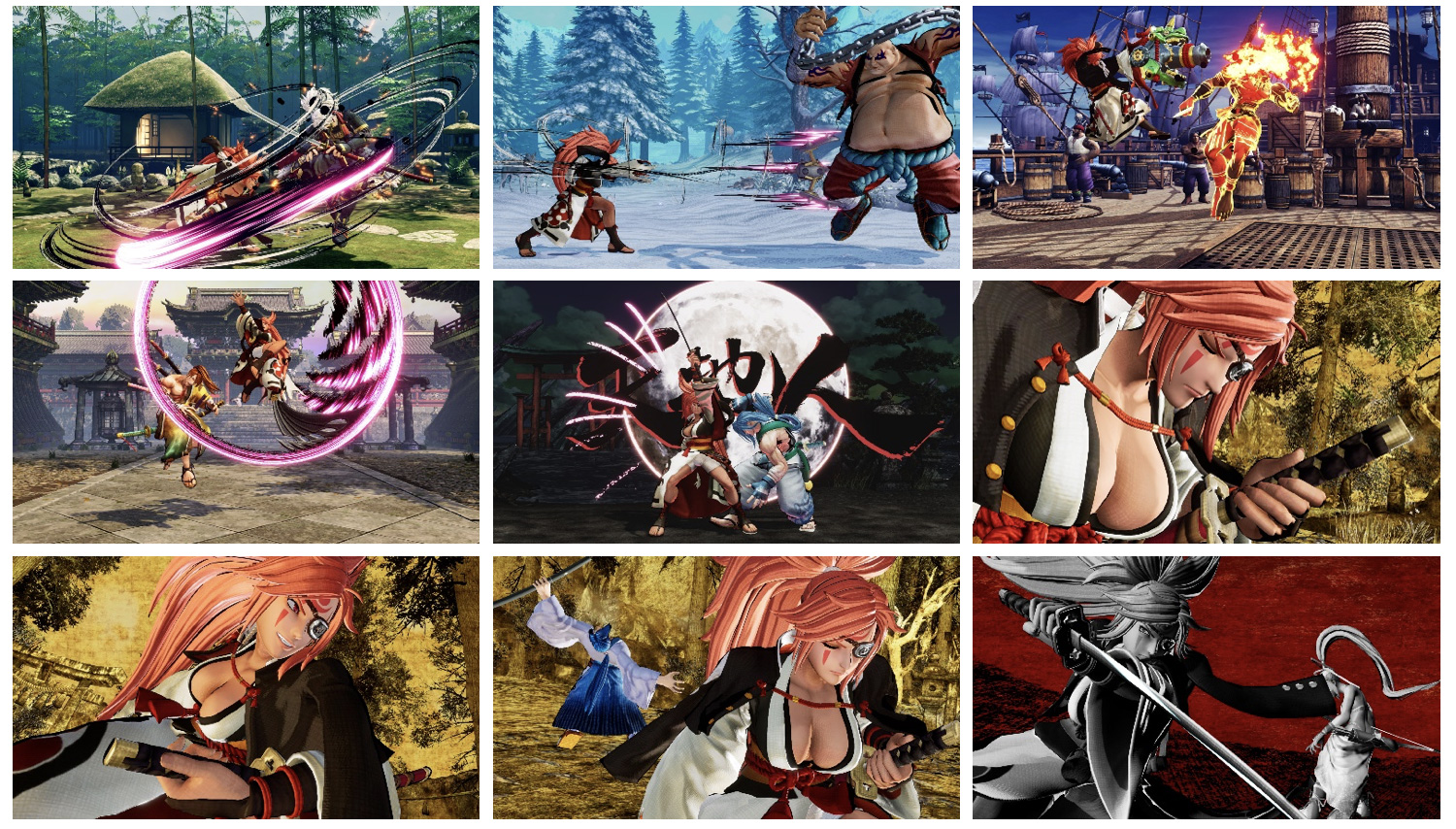 About the GUILTY GEAR series:
The 2D fighting game series GUILTY GEAR was created by Arc System Works Co., Ltd. in 1998. The series is praised by fans for its interesting and unique characters, speedy and stylish action elements, and fascinating world steeped in outlandish SF fantasy.
GUILTY GEAR Series Website: https://www.guiltygearx.com/
SEASON PASS 3 NOW ON SALE!
BAIKEN goes on sale Aug 19th as the 4th DLC character in the Season Pass 3 DLC lineup which includes popular characters CHAM CHAM, HIBIKI TAKANE, and SHIRO TOKISADA AMAKUSA. 

INFORMATION
【DLC Character Overview】
| | |
| --- | --- |
| Character name | DLC Character BAIKEN |
| Release Date | August 19th, 2021 |
| Platform | PlayStation®4/Xbox Series X|S/Xbox One/Nintendo Switch/Stadia/Epic Games ストア/Steam |
| Price | $5.99/€5.99 |
©SNK CORPORATION ALL RIGHTS RESERVED. 
© ARC SYSTEM WORKS
* All in-game footage displayed is work-in-progress. Design and specifications are subject to change.
*"PlayStation" is a registered trademark or trademark of Sony Interactive Entertainment Inc.
* Nintendo Switch is a trademark of Nintendo.
* Stadia and related marks and logos are trademarks of Google LLC.
* © 2021, Epic Games, Inc. All rights reserved. Epic, Epic Games, and the Epic Games logo are trademarks or registered trademarks of Epic Games, Inc. in the United States of America and elsewhere.
* ©2021 Valve Corporation. Steam and the Steam logo are trademarks and/or registered trademarks of Valve Corporation in the U.S. and/or other countries.