Inheriting the series' traditional 3-on-3 team battle, KOF XV also features a new system.
Get ready for a battle system that delivers more speed and excitement than ever before!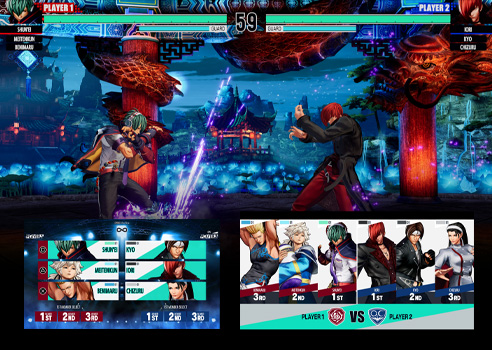 KOF XV features the classic 3-on-3 team battle system where each team consists of 3 roles--the Point, Middle, and Anchor. Tactically change the position of your characters depending on you or your opponent's strengths and weaknesses for an even greater layer of excitement.